New Propellers in 7 DAYS
Did you just crunch your propellers and need new ones asap?  We can fully CNC machined propellers within 7 days.  Conquest Propellers are a well proven design manufactured to the most exacting tolerances entirely by CNC.  In most case we can supply new propellers to you within 7 days.
Features include: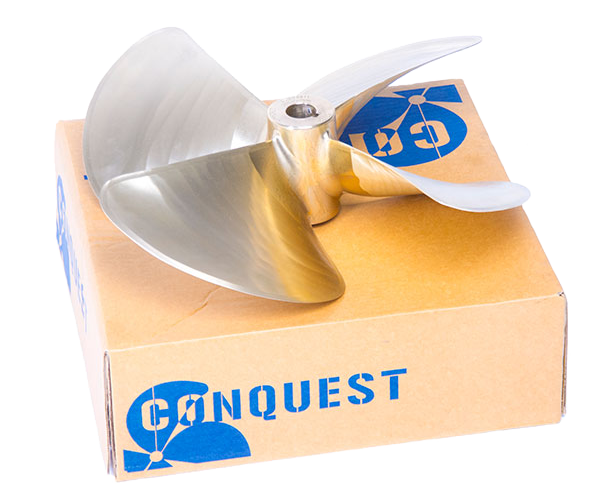 – Fully CNC Machined Propellers  are better than Class S
– High Strength NiBrAl – some sizes also available in bronze
– Proven, flat faced, mildly skewed blade profiles
– Large stock numbers for immediate delivery
GUARANTEED PERFORMANCE
Conquest only use the finest quality NiBral and is fully CNC machined over every square mm. This gives rise to higher performance, smoother operation and greater efficiency than any other comparable propeller.
This gives you total confidence that you are buying the best manufacturing technology in the world, whilst retaining the proven reliability of a design you can trust.
Conquest propellers have been developed by to offer completely CNC machined propellers for the replacement propellers market.  If held in global stocks, Conquest propellers are available at a very competitive price within 7 days via air freight.