You can have the "Best Folding Propeller" for your yacht too!
From 10hp to 1000hp there is a Varifold propeller for your yacht, whether it is a small cruiser racer that does more cruising than racing, or an out an out racer that just needs a propeller to get back into port.​
Our two, three and four blade versions are designed to produce excellent thrust when motoring with exceptionally low noise and vibration levels, and when folded for sailing, to reduce drag to a minimum.
Many well-known yacht manufacturer's now fit Varifold as standard and the list of yachts re-propped with a Varifold to solve existing problems grows longer.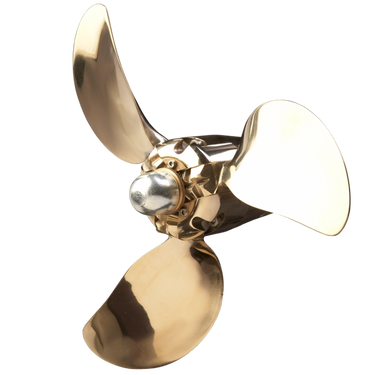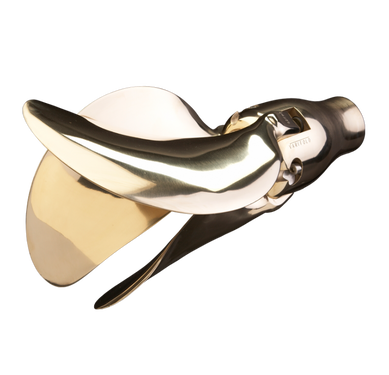 Design and Engineering
Even an untrained eye will appericiate the excellent design and build of the Varifold at first look. This is to be expected from such a renowned manufacture as are Bruntons, with a wealth of knowledge and experience building propellers for the most discerning users worldwide. The high quality of Varifold is truely second to none. Such dedication to quality provides the assurance of reliability and performance.
Varifolds' highly advanced design uses proper helical blade profiles with a special reduced pitch at the blade tips which contributes to the low noise and vibration characteristics. Only highest quality materials are used in Bruntons' state of the art CNC manufacturing plant to accurately manufacture every blade to the most exacting standards.
Varifold Model Range
Varifold is avaiable in two to four blade designs for power ratings up to 1000hp.
2 Blade – model VF 70
Also availiable for saildrives
12" to 17" (305mm to 432mm)
For engines rated up to 50hp.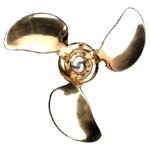 3 Blade – model VF108
Also available for saildrives
16" to 25" (406mm to 635mm)
For engines rated up to 350hp.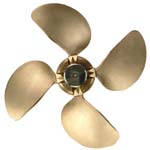 4 Blade models
VF120 – 18" to 45" (457mm to 1143mm) – also avaiable for saildrives
VF160 – 26" to 32" (660mm to 813mm)
VF230 – 36" to 45" (914mm to 1143mm)
For engines rated up to 1000hp
Whatever size yacht you have there is a Bruntons solution for you and there is much more to learn about Bruntons amazing Varifold propellers.