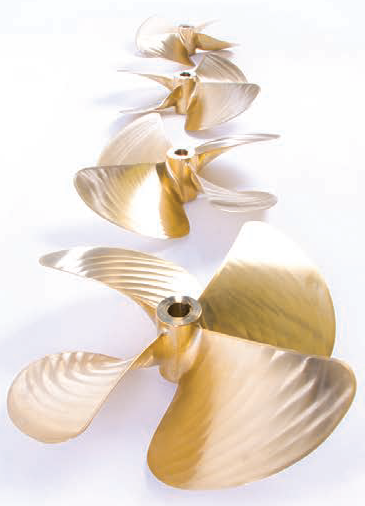 ANYWHERE  IN THE
WORLD WITHIN  7 DAYS*
–

Fully CNC Machined Propellers Better than Class S
– 20″ to 32″ 4 Bladed
– High Strength NiBrAl
– Proven, flat faced, mildly skewed blade profiles
GUARANTEED PERFORMANCE
Conquest   only   use   the   finest  quality  NiBral  and   is   fully   CNC machined over  every  square mm.  This  gives  rise  to higher performance, smoother operation and  greater efficiency then any other comparable propeller.
This gives  you,  the  customer, total confidence that you  are  buying the  best manufacturing technology in the  world, whilst  retaining the proven reliability of a design you can trust.
Conquest   propellers    have   been   developed   by   VEEM Ltd   to offer   completely  CNC machined  propellers  for   the   replacement propellers market. If held in global stocks, Conquest propellers are available within  7 days* via air freight.

Call Q-Marine now on +64 9 448 5801 or Contact Q-Marine